About his one single favorite profile that makes all the difference for him with the KEMPER Profiler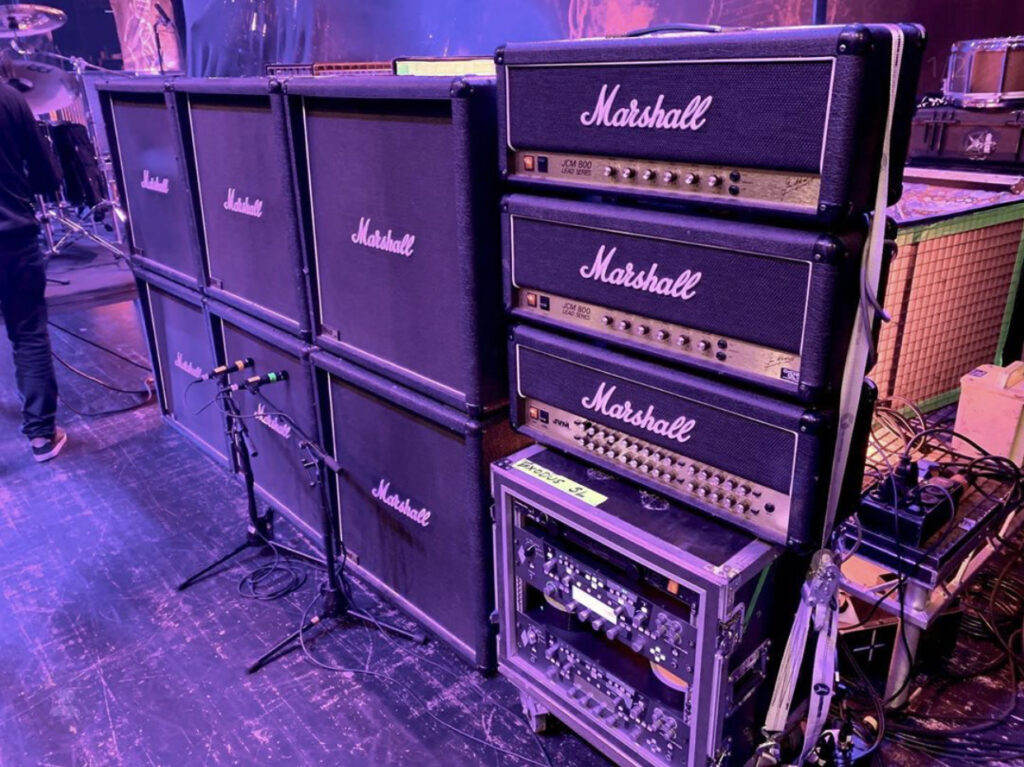 The Thrash Metal Legend founded Exodus and took over Jeff Hanneman's position in SlayerMr. Holt does not need any introduction among the metalheads. He is the driving force behind Bay Area legends and has jumped in to replace Jeff Hanneman in for the last few years. If anyone knows Thrash Metal, it is certainly Gary Holt. The band's debut Bonded by Blood was an instant classic in 1985. And there were lots of albums to follow including the latest Blood In, Blood Out
Gary Holt has often been praised for his excellent riffs and songwriting but also for his great sound. Over years he used a boosted Marshall, later on switched to Peavey's Triple XXX, Engl's Savage 120 as well as to different Marshall models with Slayer. The KEMPER Profiler™came in place when worldwide touring with Slayer came to schedule. But it made also good use in the studio. We met Gary for a talk while Exodus was touring with Testament and Death Angel.
What's your approach to guitar sounds in general?
Well, I just want it to sound crushing. I don't use a bunch of presets but treat the KEMPER Profiler just like a regular amp. I typically don't use any channel switching – just one single sound. If I really need a clean sound, I would use it. But in general my sound is set to kill. And I have a perfect profile of my modded 1987 Marshall JCM 800 2203. It's amazing!
Is that the same amp you used in the early days of Exodus?
Exactly, it's still my favorite amplifier. Yesterday, my tech Armando, who also spent a lot of time touring with Scott Ian asked me: Is that really how your Marshall sounds? I said: Yeah, it does!It's just perfect and now travels with me on a flash drive.I run the Kemper into the return of a JCM 800 on stage – the reissue models have a loop. Basically, I treat the Kemper very much like a preamp that uses an external power amp with all the tubes – so it sounds like a f**king Marshall. I like my stuff pretty loud and nothing drives like a good tube amp with a pair of cabinets. In my case, I drive straight 4×12" Marshall cabinets with Celestion Vintage 30s. The guitars I use are my ESP/LTD signature models which are all equipped with active EMG pickups, with the model 81 in bridge position.
And who created that profile?
It was Andy Sneap. He took it right of the master track of our recording. It was also him who introduced me the PROFILER™. I have mine for a long time now. I immediately started with the toaster design and I have my own unit of course. On tour, I use rental units where I just put my profile in.
And how many different sounds would you need during a show?
Typically just that one sound. However, since I treat the PROFILER just like a regular amp, I also use some stomp pedals with it. Real ones. On this setup, I use a Tube Screamer, a wah pedal and a couple of other noise makers. Lee (Altus) uses a dedicated lead channel with his PROFILER. It all depends on the songs we have on our setlist.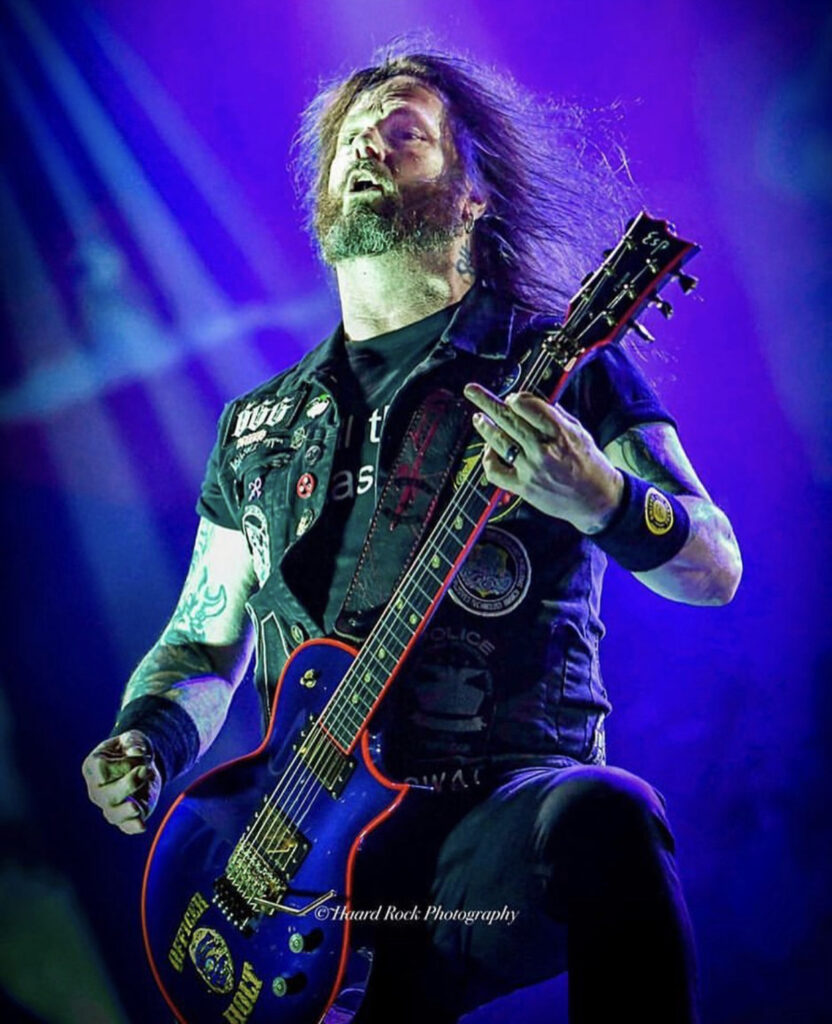 But you do not use profiles of a Triple XXX or a Savage 120?
No, but I do in fact have profiles of these amplifiers. But you know, that Marshall is just the best.
Do you tweak that profile?
That depends on the stage we're on. If it's really dry, I might add a little more gain, low or mids.
And will you have the cabinet being mic'ed up or go direct?
In general, we'll go for microphones for the cabinet. But sometimes we try a combination of both, direct signal and mic'ed cab. I always like to hear what's coming from the speakers. For front of house I like my setup pretty dry and basic, so there's no additional magic going on, too. There may be an extra channel on the desk for my solos.
So, do you need the Kemper Remote at all?
I have one, but haven't used it so far. I also want to get me one of the new Stage models – for traveling. I use a Shure wireless system, so there would just be a single cable going across the stage into the return of the head. It's what I do now. But currently, the Kemper is off stage and runs into the amp – one cable, too.If I would end up buying another PROFILER, I would go for the powered version. Even though I prefer using tube amps, it's better to have it and not need it. But in case my amp would blow up, I could use it to drive the speakers because I always want a cabinet on stage.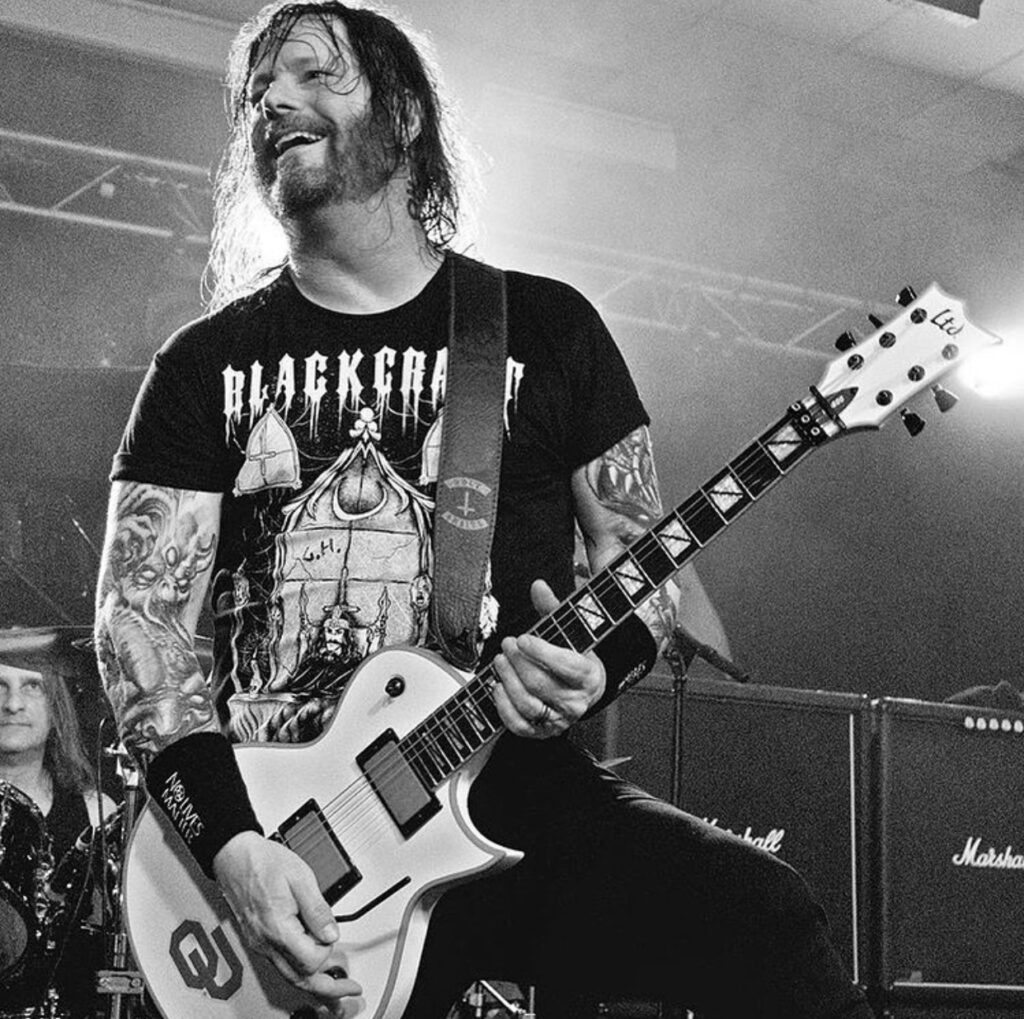 And did you try other modelers as well?
Oh yeah, I tried a lot of stuff and have friends with whom I send stuff back and forth. In fact, I have a number of them and would feel comfortable playing a show with them because they sound great. But the Kemper holds my personal Marshall and that's a big benefit!
Is there anything you would wish from a Profiler?
Let me think. All of the things I wished it could do from the beginning has already been added by updates. Ok, but here's a thing: It would be great if the powered version of the Profiler could drive two cabinets. We always want two, don't we? That being said: The two monitor outputs of the Stage model are also a great addition, since this allows you to drive two heads on stage with two cabinets each. And these are the outputs you would want to use on stage, leaving the main outputs available for the front of house.
And would you use your KEMPER in the studio?
I have already used it on the last album. Plus, I used it for the solos on the last Slayer album. I use it all the time now.
So, are you writing on new material?
Absolutely. We'll be in the studio this summer with Exodus for a new album. Andy Sneap won't be producing this time because he's busy playing guitar for Judas Priest. But we have a couple of options.
Gary, thanks a lot for the talk!
Pics by @garyholt_official