Tue Madsen Signature Kemper Pack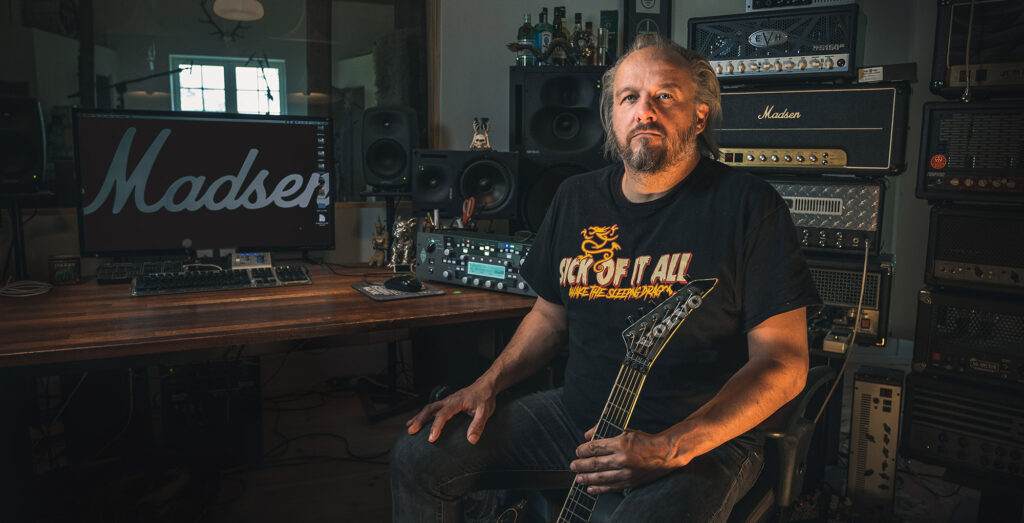 From legendary producer Tue Madsen (Meshuggah, Behemoth, August Burns Red, Black Dahlia Murder, Dark Tranquility) comes the ultimate high-gain Kemper pack!
32 Premium Kemper profiles
Captured by producer Tue Madsen
Amps and cabs used on some of the biggest productions in metal
Mix ready, capturing Tue's entire processing chain
8 amps, 7 cabs, multiple pedals included
Kemper hardware required
In Tue's words:
"I've made this Kemper mostly for myself but then I thought 'why not share it with people as well?' These profiles are a collection of tones that I have used on many productions through the years, and I bet you can recognize some of them. It's been a fun process of not only deconstructing past tones but also discovering new gear and techniques and push my own engineering skills in the process.
Naturally, my main focus was capturing studio tones. I wanted to give you a big tonal variety and profiles that fit in a mix right away with little to no fiddling (or 'mix ready' if you will).
I am pretty confident that these will work great in a live situation as well to make your guitar sound great and play nice with others. Some of these profiles were made to emulate my past recordings. In some cases, the bands I worked with ended up integrating these into their own setups. And now these are available to you as well."
Check out the Bogren Digital Website for more Information:

---
About Bogren Digital
Bogren Digital is on a mission to give you the best sounding products created by experienced producers with real-world experience. Founded in 2020 by Jens Bogren and Jacek Sniecikowski.
Jens Bogren
Founder and head of Fascination Street Studios since 2001, is famous worldwide for his work with some of the biggest acts in metal today.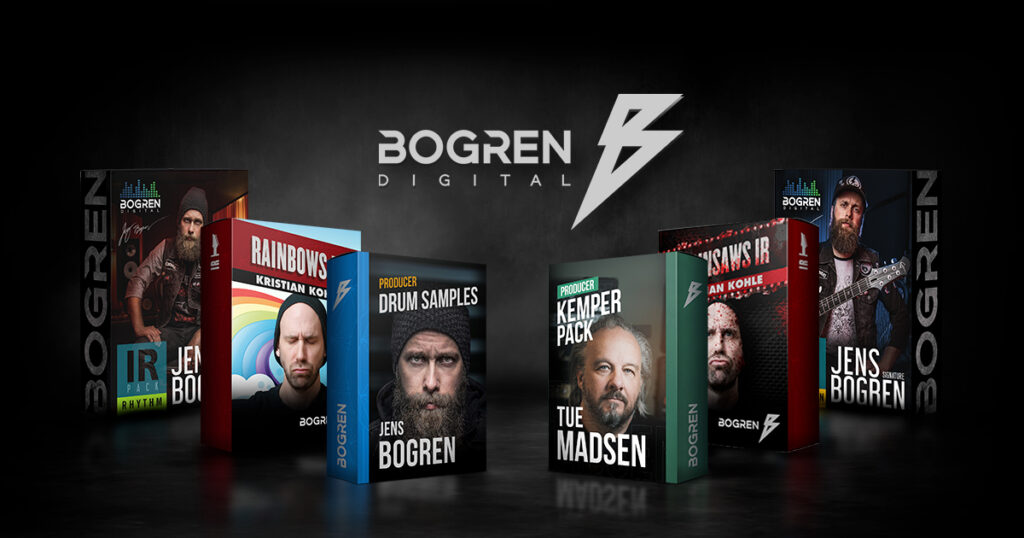 Opeth, Arch Enemy, Devin Townsend, Sepultura, Kreator, Dimmu Borgir, Amon Amarth, Paradise Lost, At The Gates, Soilwork, Moonspell, BabyMetal, Haken, Leprous, Katatonia, Stam1na, Septic Flesh and James LaBrie (Dream Theater) are just a few of the artists that have had their albums produced and/or mixed by Jens.