Cosmic Latte, Hamburg/ Germany – September 30th, 2022 (ictw) – COSMIC LATTE, Fusion Jazz trio out of Hamburg, Germany, announce the release of their first full-length album "Trapezia", available now on all major streaming services and on CD.
The Instrumental trio blends elements from Fusion and Progressive and contains a broad range of catchy hooks and infectious grooves alongside adventurous harmonies and provocative improvisations within accessible song structures.
When you press Ruben Roeh (guitar), Burkard Ruppaner (drums), and Tim Steiner (bass) to define their music, they'll share a telling look. How would anyone go about explaining this near-molecular bond? All three are formally trained musicians and as sidemen have shared the stage hundreds of times, backing an eclectic roster of artists and performing a plethora of styles.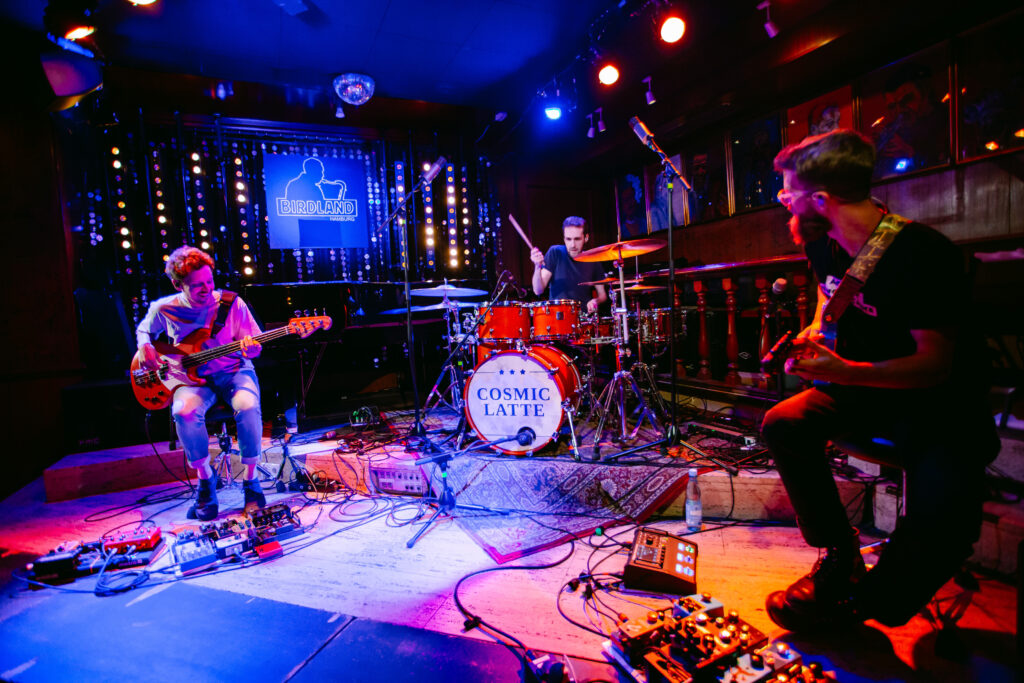 To detox, they'd occasionally get together for a palette-cleansing jam, and while traversing their entire musical repertoire, and discovered unprecedented common ground. Following this trajectory felt almost like an obligation.
With COSMIC LATTE, they now combine that impressive track record with their fortuitously aligned tastes and complimentary skill sets, and what you end up with is a little short of magic – now available in the form of "Trapezia": Nine tracks bursting with masterful musicianship, tasteful themes, colorful chords –  all juxtaposed against a set of galloping grooves, concocted by a trio, who's hearts, souls, and immense musical skill are in perfect sync.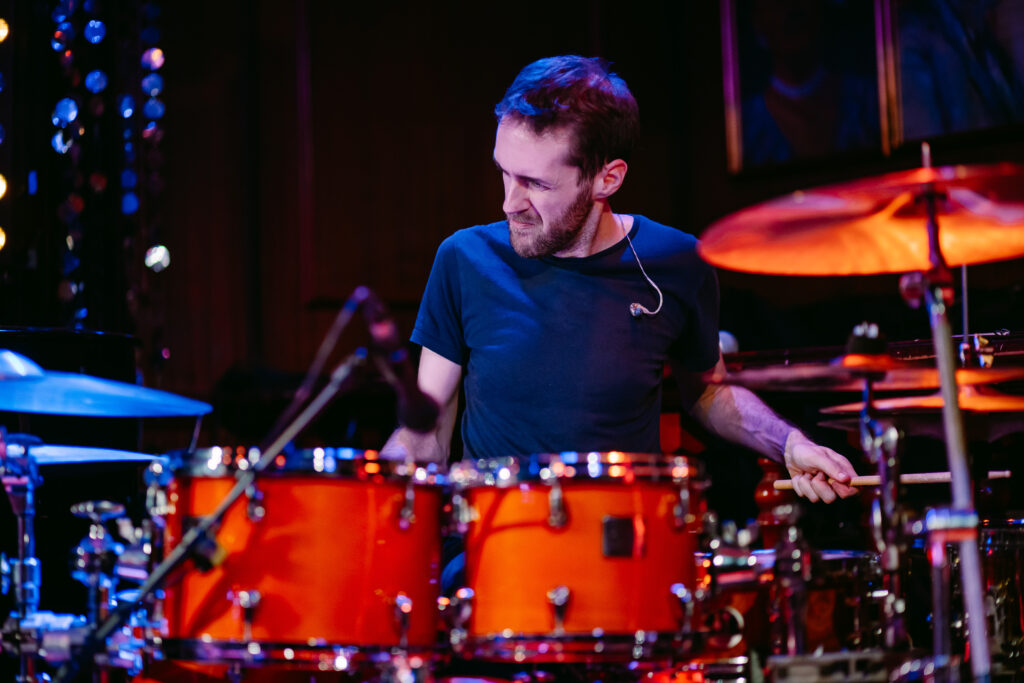 Like much of their nomenclature, the album title references an astronomical phenomenon. "Trapezia" describes a constellation of (at least) three stars, which, though lacking any gravitational hierarchy, maintain an erratic yet stable orbit around each other. An idea they feel perfectly sums up their unique modus operandi.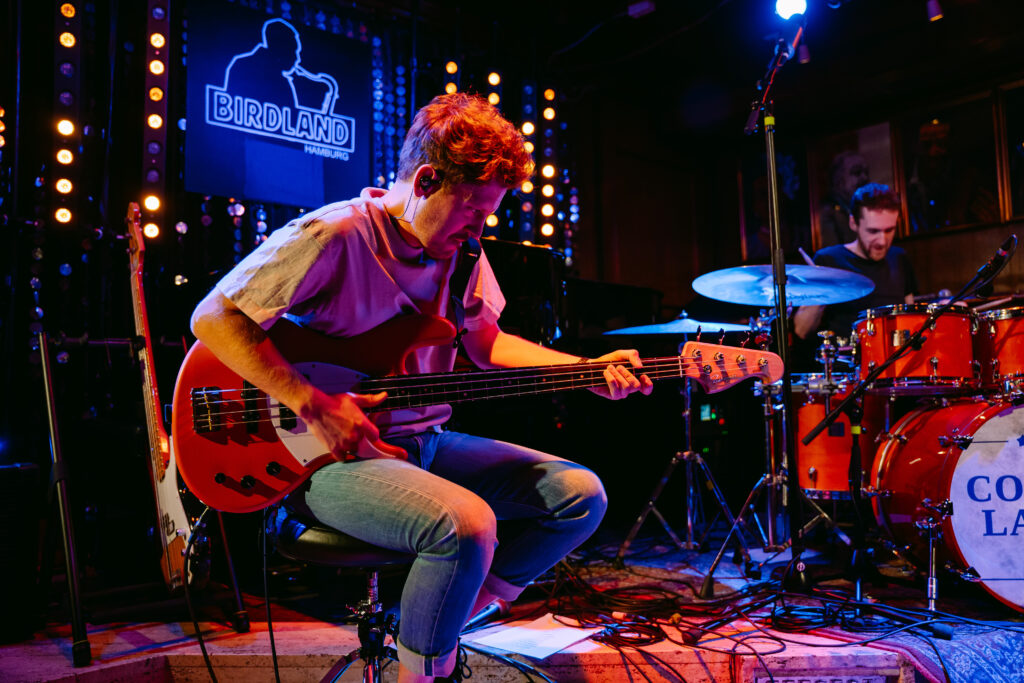 Upon further consideration, an answer to the original inquiry may emerge: COSMIC LATTE's music is the authentic unwillingness to align with any one musical paradigm.
But enough yappin'! Check out the record and enjoy COSMIC LATTE live on tour in 2023. Dates will be announced soon.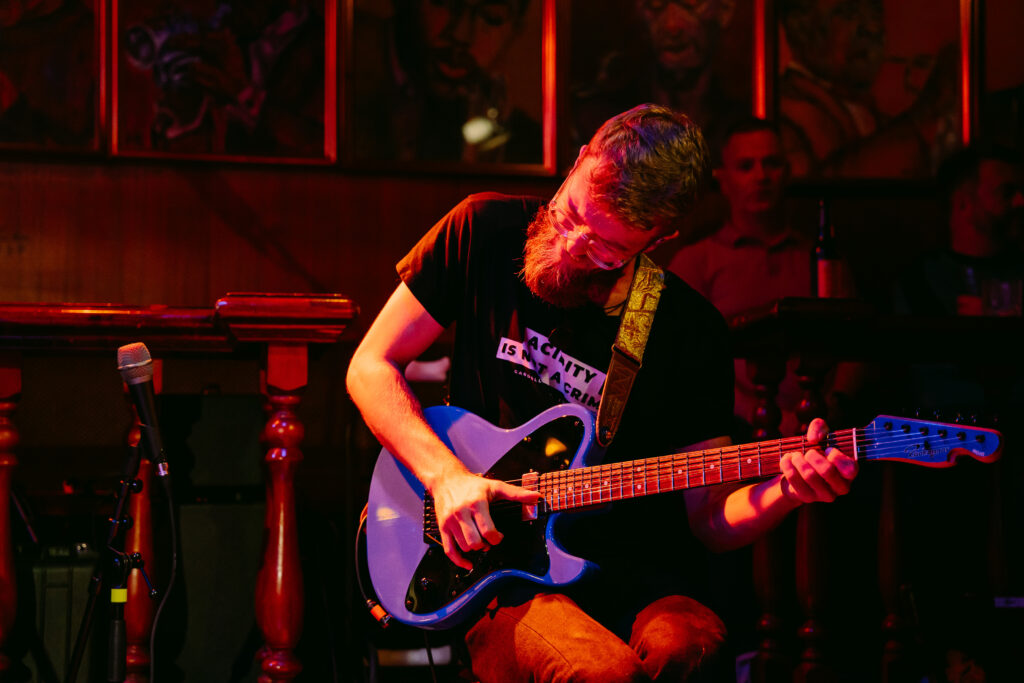 The album was recorded live over 3 days at Fattoria Musica in Osnabrück, Germany.
Expertly mixed by Mark Niemiec and mastered by Dan Shike in Nashville, Tennessee.
Cosmic Latte "Trapezia" is available from Spotify, Apple Music, etc.
Cosmic Latte Promo Video: https://youtu.be/rHZM3NeaX9s
Band contact: www.baristasfromspace.com
Distributor: www.kontornewmedia.com